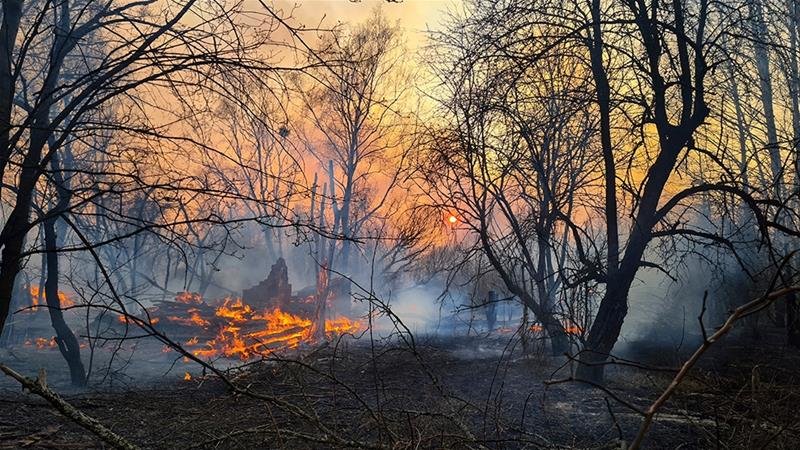 A wildfire in northern California has killed three people, local authorities report. The fire broke out near the town of Redding, some 200 miles north of San Francisco.
All summer long, the western United States has been plagued by persistent natural ties that have killed dozens of people and scorched thousands of acres of land.
The wildfires are all given names. The Zogg fire at Redding destroyed 146 buildings and reduced over 12,500 hectares of grassland and forest to ashes.
At the same time, another conflagration called the Glass Fire started in the wine regions of Napa and Sonoma.
Since Sunday, it has expanded over more than 14,500 hectares of land and has burned up more than a hundred houses and other buildings. According to the fire department, the Glass fire has displaced thousands of residents of the area.
Wildfires in California have burned down 1.5 million acres since January, more than any other year in the western state's history.
The fires are fueled by sustained intense heat, high winds and other extreme weather that scientists believe is a result of climate change. More than 7,000 homes and other buildings in the state have gone up in flames.