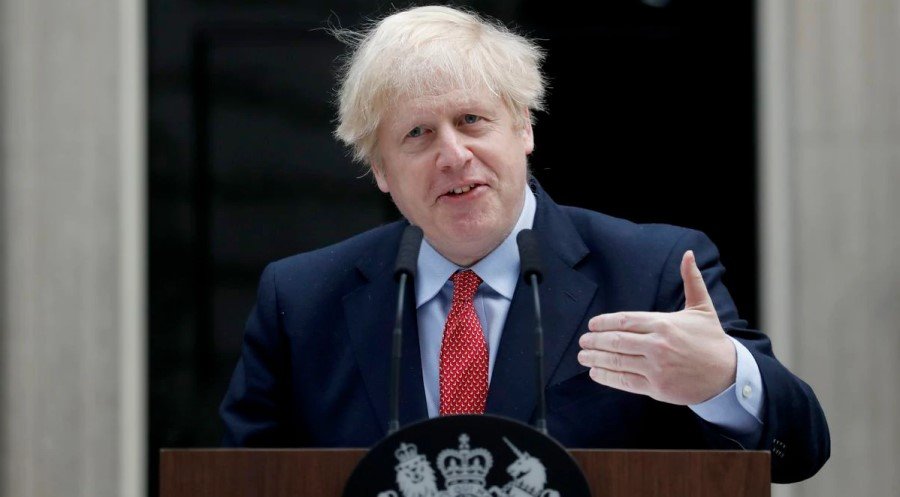 Staff at 10 Downing Street, the official residence of British Prime Minister Boris Johnson, are under fire. This is through video images that show jokes about a Christmas party that would have been organized during the lockdown last year. Though it is denied that the party took place at all.
The video, which came into the hands of ITV, was shot on December 22, 2020. According to many sources, the Friday before, December 18, a Christmas party is said to have taken place in Downing Street. But that would have been in conflict with the corona measures in force at the time.
The video shows how Ed Oldfield, an adviser to Johnson, asks the then Prime Minister, Allegra Stratton, about rumours about the Christmas party as he prepares for the scheduled daily press briefings. "I just saw messages on Twitter that there was a Christmas party in Downing Street on Friday night do you confirm those reports?" Oldfield asks.
Stratton replies, "I went home," before laughing and pausing, pondering an answer. Finally, Oldfield added: "Would the Prime Minister approve a Christmas party?" Laughing again, Stratton asks the colleagues in the room, "What's the answer?" to which Oldfield replies, "I don't know."
Someone else would have said, "It wasn't a party, it was cheese and wine." Instead, Stratton replies, "Is cheese and wine okay?" Then, she adds, to widespread hilarity in the room: "It was a business meeting."
Johnson's spokesperson and several ministers have maintained that each event complied with Covid rules. But on Monday, the spokesperson changed her mind and said no party had taken place. On Tuesday, Johnson's spokesman reiterated that this was Downing Street's position, saying: "I don't think there's anything to add to what I've said before. Our position has not changed."
But the video that has now surfaced will undoubtedly cause questions about that again.