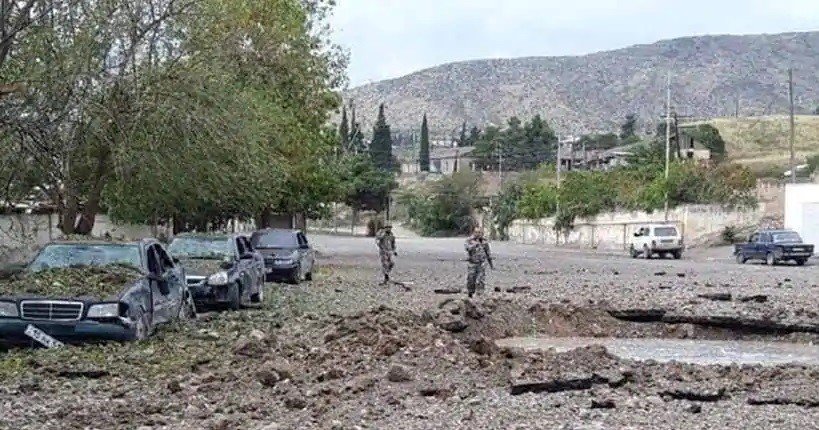 Armenian and Azerbaijani forces were engaged in fighting Monday morning again despite a ceasefire.
The two sides accuse each other of violating a truce in the Nagorno-Karabakh region brokered by Russia.
An AFP correspondent in the Azerbaijani city of Barda, not far from the front line, heard booming echoes of shelling Monday morning.
In Stepanakert, the capital of Karabakh, an AFP photographer, listened to the sounds of shooting from the direction of the city of Hadrut.
The worst fighting in nearly three decades broke out last month in Nagorno-Karabakh, a breakaway region of Azerbaijan. It has been under the control of Armenians since a war in the 1990s but is not recognized by any state.
Following marathon talks between Armenian and Azerbaijani foreign ministers in Moscow, the arch enemies agreed to a humanitarian ceasefire early on Saturday. But the truce did not last.
The war in the 1990s, which ended with a ceasefire in 1994, resulted in the deaths of about 30,000 people.
According to a census-based on figures from both sides, nearly 500 people have been killed in the last fighting since last month, including more than 60 civilians.